Rachel tienes unas manos mágicas y muy buena energía. He salido totalmente renovado. Muchas gracias!!! 🙏🙂🤗
Hanne Brager-Carlsen
2023-01-31
Rachel is by far the best masseuse I've ever been too, and also the best yoga instructor. Her professionalism is impeccable, she is extremely knowledgeable, and her hands do magic. Her combo of hands and yoga philosophy makes you never wanna leave her room. I can highly recommend her.
Anette Heideman
2023-01-29
Rachel is giving amazing massages. She knows exactly were you need some attention. All my friends must see her when they visit me in Altea. I highly recommend her, also a great yoga teacher.
Maryanne Parnell
2023-01-29
Absolutely wonderful massage, that has become a staple part of my self care program and always leaves me feeling both blissful and energized 😇
Michele Valensi
2023-01-27
The most healing and soothing massage combined with phisiotherapy, aromatherapy, and the love of a human being who was just present and wishing my total well-being. Thank you, Rachel. I will never forget 🙏🏻
ellen syverstad
2023-01-27
Rachel is simply the BEST! I have for years gone to her for massage, and she is absolutely the best therapist I have ever met. Extremely well educated and insightful! Her massages is great , but she is also a very special warm and kind person. I give my warmest recommendation!
Charlotte Kessler
2023-01-27
Rachel has a unique way she meets my body, which works whenever I go for treatment. She combines traditional and intuitive methods culminating in a very successful release and healing!
My time at Rachel's wellness center was amazing. I really must recommend her services for massage and well-being. After a few meetings I felt really good, my back had been aching for such a long time as I work at my desk everyday. Thanks to the healing therapy I am able to get back to work with less stress and also after some advice I am able to sit longer and work easier with less pain. Thanks so much Rachel at Rose Tint my Life. Highly recommended.
Linda De Graaff
2023-01-27
The massages are graet, whether you want pain reliëf or just relaxing. Rachel is simply the best and she is a lovely person.
Customer Reviews help us all!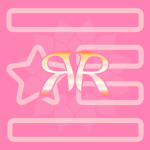 Genuine reviews are good for everyone. Nowadays, I barely know anyone who doesn't do at least some basic research on a business before buying their product or using their services.
So, please feel free to browse my reviews on Google Maps, If you're interested in booking, just get in touch via my contact page.
Advertising vs word-of-mouth
In massage therapy, word of mouth is the best advertising. But, here in Altea, Spain, we have lots of visitors all year round. If you're just here for a few days or weeks, you'll rely on Google customer reviews when searching for the best and most trustworthy businesses. I am proud to have over twenty 5-star customer reviews, and each one is from a genuine customer of mine.
Online customer reviews allow you to know what to expect when you book a service. Advertising lets a business shout out about itself. Satisfied customer reviews give the consumer a voice.